Parisian And Therefore Wonderful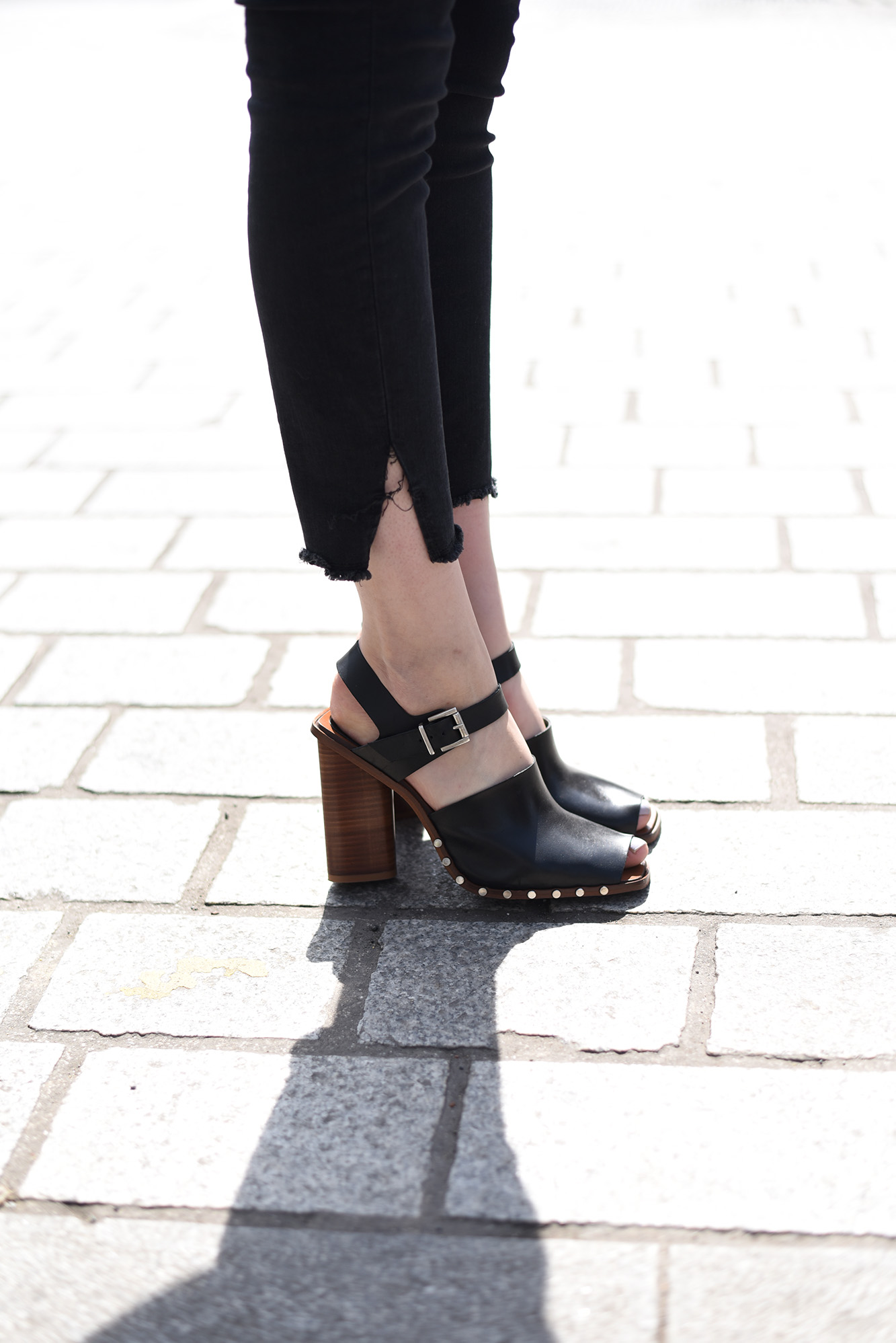 Last week I went to Zara for the first time in AGES! I used to love it there, but recently ASOS has been my number one high street stop and the quality of Zara items seems to be getting worse and worse! Anyways, I popped in for a nosey, and left with these incredible shoes!!! As soon as I saw them I made an audible gasp, and immediately bought them. I love the Celiné vibes, and they're also very comfy and easy to walk in. They even made the cut to come to New York with me, a pretty good way to judge my love for them! I wore them last week with a fail safe combo that I never tire of: skinny jeans a longline shirt, I always feel extra Parisian in this combo and therefore extra wonderful.
So as of tomorrow I am going to start sharing my New York content and outfits! SO many amazing photos coming your way!!
SHIRT: COS | JEANS: c/o RIVER ISLAND | SHOES: ZARA | SUNGLASSES: RAY-BAN c/o SUNGLASSES SHOP